We are currently working on a range of new water slide designs, including several free-standing designs that require no permanent fixtures or fittings.
Each commission is inspired by the individual setting and to resonate with the client's style, in a variety of materials to suit the climate, budget and surroundings. These designs are freestanding pieces with no specific foundations required. They will be water-cooled, which keeps them perfectly slippy for a speedy ride. Their striking forms in reflective mirror-polished stainless steel make quite a sculptural statement.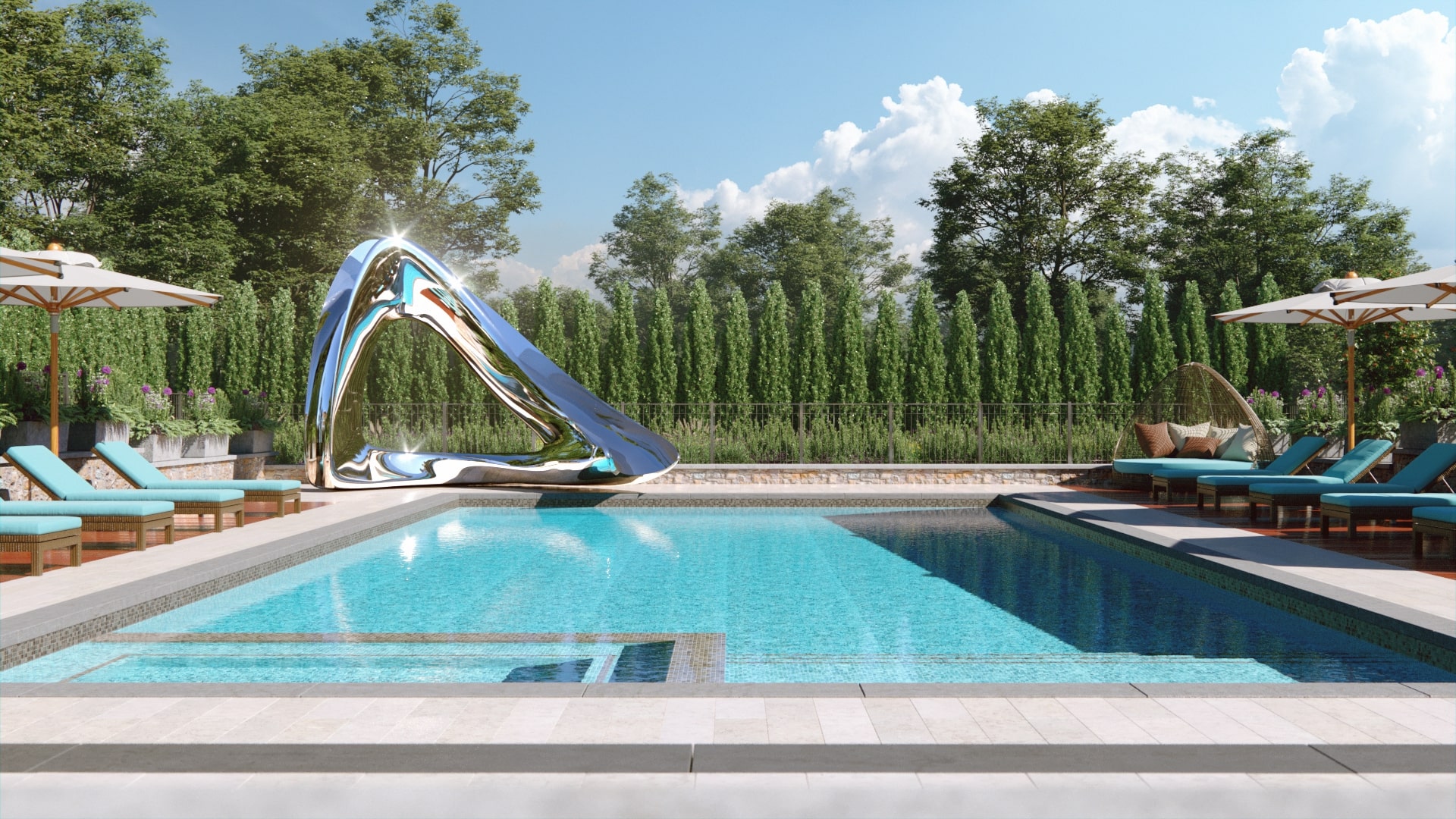 All slides are designed to confirm to EU and US safety regulations and are water-cooled. Contact studio@splinterworks.co.uk for further information.