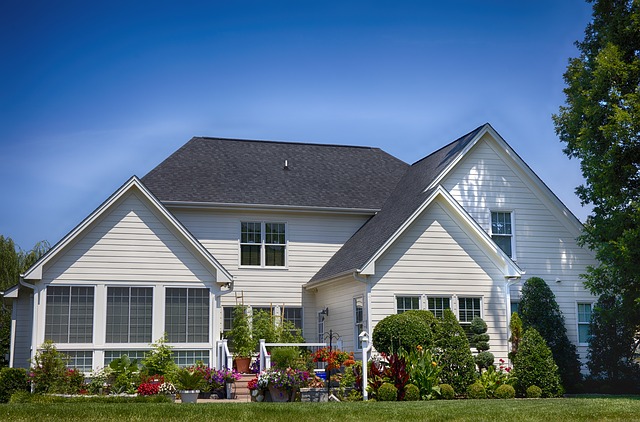 Everyone wishes to have a safe home where they can lead their lives. However, the weakest point of your house could be your backyard. Even though you may think a tall fence is enough, as well as locking your windows and doors, there are some other things you can do that will secure your home more. Plus, some of these can improve the overall looks of your backyard, too, and they are worth the investment. So, take a look at the handy tips to protect your backyard and make it look great.
A Loyal Dog
No burglar would risk getting bitten by a dog, so it's a great idea to get a dog that will be loyal to your family and property. Not only will this dog protect your home and make your backyard a playground for your kids as well, but he will become your best friend, too. On the other hand, if you don't want to become a dog owner, you can simply hang up a "Beware of Dog" sign in your backyard or at the gate and rest assured your home will be safe. What is more, there are even motion detectors that have an alarm built in that sounds like a dog barking, and with a sign combined, no burglars would approach your home.
Landscape Deterrent
If you think that your landscaping could use some redecorating, use this opportunity to add plants that will also protect your home. Certain plants and their placement can really put a stop to burglars and prevent them from entering your backyard. If you have tall shrubs in your backyard, consider getting rid of them because a burglar might easily hide there if they decide to enter your yard. So, you should consider keeping all the foundation plants low, so they won't grow large enough for anyone to hide behind. Also, if you plan on planting trees, don't do it near the fence, because they are easy to climb and can provide camouflage. However, it is a great idea to plant some thorny plants around the perimeter of your yard and under fences and windows. This way, even if someone tries to climb over, they would land into thorny rose bush or cactus. Plus, thorny plants usually have beautiful flowers, which can provide some nice colorful vibes to your landscaping.
Secure Your Garage
Since your garage is probably connected to your house, you have to make sure it's secure. Chances are that you keep some valuables in your garage, and they provide an entrance to your house, and you want your garage secured and safe enough so you don't worry. If you have any windows on the garage, make sure to cover them so no one can take a sneak peek into it and plan the entering. Also, consider remodeling or getting the garage door made of sturdy materials. These include fiberglass, solid wood, and even metal. And if your garage door is automatic, make sure to place a camera near so you can check easily if the door was left open. It's also a good idea to install a self-closing system, just in case you forget to close the door behind you.
Install a Fence
A good sturdy fence is your number one defense against burglars. So, if your fence is old and wonky, or you don't have one, it's time you've installed it. Because they might try to climb over it, you should steer away from installing a chain-link fence. It can slow them down, but such a fence still provides a full view of your yard and it is somewhat easy to climb. Your best bet here is a 6-foot tall wooden fence that will block the view, provide privacy and it's really difficult to climb over it.
Set up Path Lighting
Path lighting is a soft bright light that provides both safety and soothing landscape lighting. They help you navigate walkways in your backyard while highlighting them attractively. If you set them up along both sides of the main walkways from the back door to the fence, they will provide the soothing decor, while they will keep the backyard well-lit, which will discourage any burglars. And they will provide visibility when you decide to check on your backyard.
Install a Home Security System
You should install motion sensors and cameras in your backyard. These will trip an alarm if anyone tries to enter your outdoor space. Also, there are home security systems that can automatically call the police if there is an intruder detected. In addition to that, you can hook up the security system to your smartphone through apps and always keep an eye on your home if you're on a trip.
Besides looking impeccable, your backyard should be secured. Your home is valuable to you and you should do your best to keep it safe, so no one can enter. Plus, if you put some time into it and think about landscaping, you can come up with solutions that will provide both beauty and security to your yard.