There is something so serene about being in a forest. Whether it's the peaceful silence or beautiful surroundings, being immersed in nature has actually been proven to affect you both physically and emotionally. However, while the forest is an environment often preferred by humans, it displays little resemblance to the loud and crowded cities in which most of us choose to live. With an increase in global urbanization, there is a need to adapt the urban environment, bringing aspects of the forest into our cities. During her presentation at Land8x8 Lightning Talks, Jana VanderGoot, architect and founding partner at VanderGoot Ezban Studio, explores how we can create cities that mimic the benefits of the forest.
Forests have the ability to capture carbon, moderate temperature, purify water, and provide food and habitat for an abundance of wildlife – all of which are necessary for human existence. This is why VanderGoot believes that urbanists should look to the forest while designing a city where humans can not only live, but also thrive. More recently, we've seen nature play a larger role in architecture. From treating rainwater to heat reduction and habitat creation, buildings are beginning to act as living organisms. VanderGoot is intrigued by the ways in which buildings act as extensions of larger urban ecological networks, sustaining and enhancing the qualities of the natural landscape.
VanderGoot is interested in the intersection of architecture and landscape. Holding both a Master of Architecture from the University of Virginia and a Master of Landscape Architecture from Harvard University, she imparts a landscape-based approach to urbanism. As an Assistant Professor of Architecture at the University of Maryland, VanderGoot encourages her students to design in harmony with nature. Her recently published book, Architecture and the Forest Aesthetic: A New Look at Design and Resilient Urbanism, is a collection of twenty-one case studies exemplifying the integration of urbanism and the forest. Using forest as model, metaphor, and method, this book re-imagines architecture and urbanism by allowing the forest to be a prominent aspect of design.
As VanderGoot describes, the forest is much more than just a collection of trees or plantings, but the interrelationship between those parts.
In her presentation, VanderGoot shared one of the case studies represented in the book, Table in Rome 2: Forum as Planted Field. This case study utilized an abstraction of the forest to explore a different feature of the forest – collectivity. As VanderGoot describes, the forest is much more than just a collection of trees or plantings, but the interrelationship between those parts. The case study was a semester-long project, utilizing an interactive art installation – funded by a University of Maryland Creative And Performing Arts Award – consisting of a vertical plank with movable wooden dowels, resembling the forest wall. This surface was manipulated throughout the semester, as students and visitors were invited to move the pieces as they desired. Exemplifying the progression of a forest, the exhibit changed over time, as groups rearranged with the dowels, shifting the symbolic forest.
Similar to trees within a forest, buildings are only one part of a larger field that make up the urban environment. VanderGoot reminds us that whatever we create, people will make it their own, and it will in-turn change over time. As this case study shows, the urban landscape, just like the forest, is constantly in a state of flux –adapt to and allow for change in order to survive. By considering architecture as a part of a collective space, rather than an individual element, buildings may begin to participate in the landscape. As VanderGoot puts it, "At the foundation of architecture is a shifting landscape."
—
This video was filmed on September 28th, 2017 at ASLA's Center for Landscape Architecture in Washington, DC as part of the Land8x8 Lightning Talks sponsored by Anova Furnishings.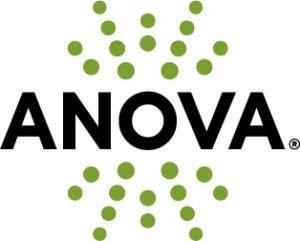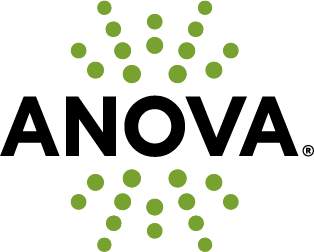 Published in Blog, Cover Story, Featured