What brought you to your profession of landscape architecture? Who encouraged you along your career path? Who has helped you succeed and attain your professional goals? These are among the questions landscape architect Shaney Clemmons, Founder and Principal of Shademaker Studio, considered as she prepared for her presentation at the Land8x8 Lightning Talks in Austin, TX. When asked to present on the topic of "Next Practices in Landscape Architecture", Clemmons reflected on those people who played a key role in her professional life and used her presentation as an opportunity to share her belief that fostering, appreciating, and maintaining these connections are key to the future of the profession.
Coupling two sociology theories together, six degrees of separation (the theory that any person can be connected to any other person through a chain of acquaintances that has no more than five intermediaries) and the ripple effect (a spreading and usually unintentional effect or influence), Clemmons crafted her own theory: 8 Degrees of Connection. This notion is based on her belief that at least 8 people have played a key role in each of our career paths and brought us to where we are today. During her presentation, Clemmons shared her 8 influencers, how their actions inadvertently affected her career decisions, and how practicing 8 degrees of connection can strengthen the community of landscape architecture.
"It is my belief that the next practices of landscape architecture are rooted in connection, and the simple action that you take tonight can have a ripple effect on our tomorrow."
What brought you to your profession of landscape architecture? For Clemmons, it was Gene Gibson – extension agent for 4-H at University of Idaho – who introduced her to the term "landscape architect". Many of my peers came across the profession in college, either by accident or through the advice of faculty advisor. I first learned of the career from a friend whose father owns a residential design-build firm. Whatever brought you to the profession, this introduction to the field is your first influencer. From there, she traced her time at University of Idaho – a campus designed by the Olmsted Brothers – where she learned about Frederick Law Olmsted and her passion for the profession was solidified.
Who encouraged you along your career path? Following graduation, Clemmons entered into her first job at a design firm – an opportunity she received through a connection with a fellow UIdaho alumnae. This connection opened the door to 17 years of practicing landscape architecture in Seattle. Through the ups and downs of her career, the community of landscape architecture was a driving force that kept her moving forward. She found additional encouragement from online resources, such as the Build Blog (or hey, Land8!), where the design community gathers to share information and elevate the profession. This belief that transparency makes everyone stronger led Clemmons to strive for transparency as she developed her own practice 2 years ago.
Who has helped you succeed and attain your professional goals? As a sole practitioner, much of Clemmons' work involves collaborating – with architects, builders, clients, and even other landscape architects. Clemmons attributes these relationships to her success. Clemmons' exercise reinforces the value of cultivating new relationships and appreciating existing ones. Whether through repeat clients or forming new partnerships, connectivity proved to be critical in Clemmons' professional success.
This theory Clemmons created, 8 Degrees of Connection, highlights the power each of us has and reminds us that even the smallest action that may seem inconsequential to you can have a huge impact on somebody else.So, as we look to the future of landscape architecture, reflect on those who have influenced you, and consider how your actions can influence others. These connections will hopefully lead to a larger, more connected, and more influential community of landscape architects.
—
This video was filmed on June 25, 2019 in Austin, TX as part of the Land8x8 Lighting Talks sponsored by Anova Furnishings.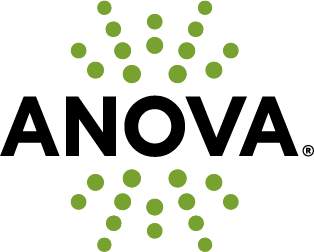 Published in Blog, Cover Story, Featured