Sara Bonacquist is a landscape architect at Design Workshop in Denver. As a landscape architect, she understands the importance of playgrounds and outdoor play environments for children. These are critical spaces where kids experiment, find joy, express creativity, collaborate with other kids, and find community. At the Land8x8 Lightning Talks, Sara noted the responsibility and influence landscape architects have over the outdoor spaces that shape the next generation of play.
"We have come a long way, but the fundamental play theories discussed are the same. We need to design mentally and physically challenging places, based in specific places/contexts, that are safe, but still fun, and accessible to everyone." Sara recounts some of the earliest play theories:
The earliest American and European playgrounds emphasized the importance of interacting with natural materials such as sand, water, and wood. 

In the early 1900s, the American Association of Playgrounds was established, creating its ideal playground design centered on fitness. The tall structures and steep climbs allowed kids to feel large at the landscape scale. 

Following World War II, junk playgrounds emerged in bombed-out spaces that provided debris to play with. This era represented free play in the truest sense of the word. Think of literal trash fires. Play at your own risk. 

In the 1950s, manufacturing and mass-produced novelty playgrounds became standard. Thematic elements become popular, lacking any correlation with the spirit of place. 

Simultaneously, lawsuits led to standardized playground safety requirements. As designers engineered safety in, they designed the fun out. 
Today, we can combine older ideas of play with newer ideas of equity, empowerment, and education to address present issues. Sara highlights Ruby Hill Park, a Design Workshop project in Southwest Denver, as a precedent for the potential of park spaces.
Ruby Hill Park embodies the natural spirit of Colorado as it straddles urban and natural environments and provides outdoor recreation opportunities. While the city has done a fantastic job of bringing together quintessential Colorado amenities to Ruby Hill, there are barriers to access such as gear taxes, a lack of information, and general confidence in the activities.
Working to remove barriers, the team designed an equitable park with free programming that included various activities and challenge levels. A gear library on-site allows people to rent skis, snowboards, bikes, and safety gear to use on the existing 7-acre mountain bike course. Classes are provided for kids to learn about building and maintaining their gear.  
The splash pad takes design cues from the neighboring Platt River bend, while the wayfinding signage borrows motifs from local pollinators. Overall, the space should feel safe, encouraging kids to move at their own pace, choosing to opt in or out of any experience. Creative solutions such as these allow space for kids of all ability levels to play side by side, continuing to grow in the space as they grow older and gain confidence. 
"I think what makes this project so cool is the equity and empowerment component. For kids to be able to come here and not only remove the gear tax barrier but then to empower themselves to ride a mountain bike. to ski or snowboard. perhaps graduating onto the greater BMX course or out into the mountains."
—
This video was filmed on January 19, 2023 as part of the Land8x8 Lightning Talks sponsored by Anova Furnishings.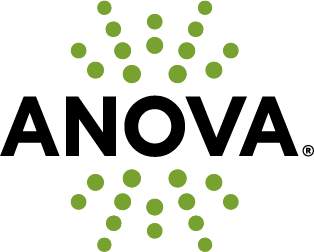 Published in Blog, Cover Story, Featured