During the Land8x8 Lightning Talks in Denver, Torey Carter-Conneen, the CEO of the American Society of Landscape Architects (ASLA), joined seven other speakers to kick-off this set of talks centered around the theme, "Next Practices in Landscape Architecture". He began with a question that landscape architects get asked regularly while interacting with the public: "What is Landscape Architecture?"
As the leader of the largest national membership organization for landscape architects, Torey routinely introduces the profession to people who may or may not know what landscape architecture is. Simply put, landscape architects utilize a unique combination of skills: design, art, and science, according to Torey. From the intentionality of pathway materials, spacing of trees, or the direction of water flow, to name a few examples, he acknowledges how instrumental the profession is in mitigating the effects of the climate crisis and the impact of global biodiversity loss. This brings about another question that he is frequently asked: "So, you mean to tell me landscape architects are helping to solve these big issues?"
Landscape architects are taught to deliver innovative, multi-faceted solutions. Upon surveying Landscape Architects around the country, ASLA found that 65% of professionals were being asked by clients to design sustainable solutions that are often nature-based and climate positive. Trained to address issues such as rising heat in urban cities, precedents like Mithun's Seattle project, Taylor 28, highlight how designers can work at the site scale to divert 7500 square feet of ground from becoming asphalt to landscaped areas. At a larger scale, firms like SCAPE model how landscape architects can partner with nonprofits and municipalities to address rising sea levels. With the release of the Louisiana Coastal Protection and Restoration Authority (CPRA) Coastal Master Plan, this unified vision will guide efforts to restore coastlands and preserve vulnerable communities.  
All sectors of the economy will grapple with how to adapt to climate-related impacts, but landscape architects are uniquely positioned to lead the conversations related to a site's sustainability and community benefit. Torey believes that by implementing goals found in ASLA's Climate Action Plan, more people will be aware of the profession due to the reach of our climate solutions. 
The Climate Action plan is broken into two parts, the Plan and the Field Guide. The plan speaks to what the organization is doing, while the field guide suggests tangible steps for putting these goals into action. Ambitious in its nature, the plan has been noted as "the most consequential goal-based agenda to be produced by the professional association in its 123-year history." Excitement is in the now. Funding sources, such as the Infrastructure Act, provide a hopeful glimpse into the future where landscape architects are primed to take the lead.  
"So the next time someone asks you what you do at a dinner party, you are changing and designing their communities so that it is safer, more accessible, more equitable and healthier for not just the most affluent, but for everyone," Torey concluded. For more information about his visit to Colorado, check out his blog "Views" in this month's edition of the Landscape Architecture Magazine. 
—
This video was filmed on January 19, 2023 as part of the Land8x8 Lightning Talks sponsored by Anova Furnishings.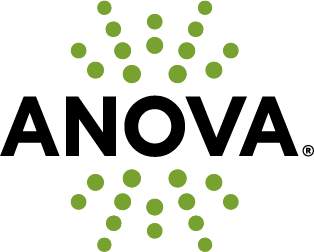 Published in Blog, Cover Story, Featured