At the Land8x8 Lightning Talks in Denver, CO, Founder + Principal of Studio Siembra, Magdalena (Maggie) Aravena, offered insight into how the practice of landscape architecture can be transformed by new models of collaboration. A first-generation Chilean, her service and practice have always revolved around people. "Siembra," her firm name, stems from the Spanish word "to sow" – "Sowing seeds of optimism, resilience, and beauty is what we're doing, or what we should be doing with practice." 
Recognized as ASLA's 2021 recipient of the Emerging Professional Medal, Magdalena is an admired professional within the Landscape Architecture community. With seven years of previous landscape architecture experience, Maggie knew there was potential to think outside of the box when it came to the future of her career. She notes the potential of "leaning away from competitive and insular practices towards more collaborative practices where we reach across other firms and teams to fill needs we may not have within our own team". 
Opening a practice of her own helped Magdalena to grasp three lessons that she may not have learned otherwise: 
BE BOLD. In her case, being bold meant reaching out to the exemplary landscape architect, Gina Ford, founder of Agency Design. By pitching herself as a collaborator, she was able to fill a gap in technical expertise for one project. This opportunity allowed Maggie to work with a group of designers she may not have otherwise encountered.  
Prioritize Community + Mission Alignment. Maggie speaks to the robust collaboration and partnership with Kelley Oklesson, from Groundsmith Collective, based in Maryland. By focusing on the people who they are designing for, the type of project does not matter as much. As long as the two are aligned on their values, she knows the duo will keep working on projects that model how they can bring beauty, sustainability, and life to spaces such as middle class residential homes. 
Don't Abandon Relationships. Maggie used this opportunity to highlight another firm speaking at the Land8x8 event, Studio Superbloom. The two studios have tried to collaborate for the past year on proposals that did not end up being fruitful. Despite that, there has been an undying commitment to ensure that, as collaborators and friends, they are advocating for one another. While they have not been able to work directly together (yet), they have cultivated a fellowship as female designers who started a new path post pandemic. 
Maggie concludes, "I really hope that we all, collaboratively, as an industry, lean more heavily towards the collaborative nature that we all have in us, and we move further away from the competition. I know that not every team is perfect and could benefit from an outside perspective, and so I hope that this helps to challenge what that could be. If we stick together, we can all come up together."
—
This video was filmed on January 19, 2023 as part of the Land8x8 Lightning Talks sponsored by Anova Furnishings.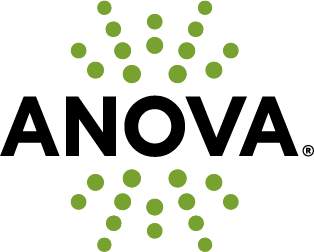 Published in Blog, Cover Story, Featured