Kathryn (Katie) Finnigan is a MLA Candidate at the University of Denver, the 2022 National LAF Olmsted Scholar, and a LAF Fellow for Innovation and Leadership. She observes that existing public spaces and environments are not designed with attention to the needs of neurodivergent individuals or communities. In light of this, Katie joined the Land8x8 Lightning Talks to showcase her qualitative research and Inclusive Design Toolkit. Her aim is to spark ideas and provide guidance on how landscape architecture can advance the profession while considering the diverse relationships individuals have with their community and the outdoors.
Katie's work aims to determine how outdoor environments can provide sensory support for neurodivergent populations through design interventions and real-world applications. Her work is divided into three phases, starting with qualitative research, followed by analysis that informs the action phase of her research study where she will create the toolkit. The toolkit will be used for designing a range of spaces, including therapeutic gardens, institutional settings, schoolyards, workplaces, inclusive commercial spaces, and parks. Katie's primary goal is to assist planners and designers in meeting the needs of neurodiverse communities, while also considering the individual experience through participatory design.
Quoting Danielle Toronyi: "Landscape architects and urban designers have the critical responsibility to design inclusive and accessible environments for all users, including those with physical, sensory, developmental, and cognitive disabilities… The autistic and neurodivergent community is one of many underserved disabled communities whose needs are not addressed in ADA standards or Universal Design."
Neurodivergent conditions are considered disabilities and include autism spectrum disorders, ADHD, dyslexia, and other similar conditions. "Neurodiversity, on the other hand," Katie clarifies, "suggests that one can have a neurodivergent condition but may not necessarily be disabled, as these conditions are natural variations in the human genome."
Although we live in a time of increasing awareness of these issues, the built environment and the profession are still catching up when it comes to shaping our spaces. Katie's firsthand experience with dyslexia, having a brother with ADHD, and her late brother with autism, Matthew Finnigan (AKA Starblade), have made her acutely aware of the isolation, alienation, stigma, oppression, depression, discrimination, anxiety, and other mental and physical health problems experienced by neurodivergent individuals. Katie's work aims to bring about change.
As part of her research and collaboration with the local Denver nonprofit, Ramble, Katie led five sessions of creative workshops to explore non-verbal ways of communicating ideas about space and place. This effort was highly successful, and the results were made available in February 2022.
If you have any firsthand or secondhand experience with neurodivergence, Katie would love to hear from you about how landscape architects can continue to advance this body of research in order to cultivate healthful and equitable neurodivergent landscapes for all. Designers, especially students, are drawn to vastly ranging and innovative topics: environmental racism, disability movements, climate impacts on indigenous groups, neurodivergent design, etc. These topics can be awe-inspiring and deserving of merit, but they can also be overwhelming for emerging professionals trying to implement these ideas. Katie invites us to remember the words of her fellow scholar, Kathy Fox, as we approach our work: "No one can do everything, but each of us can do something."
—
This video was filmed on January 19, 2023 as part of the Land8x8 Lightning Talks sponsored by Anova Furnishings.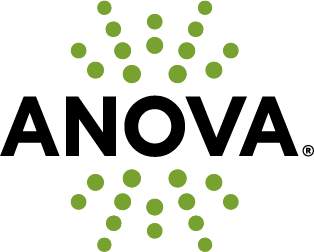 Published in Blog, Cover Story