There has been a trend in landscape architecture to measure the success of a project using research and quantified data. However, to Christine Ten Eyck, founding principal of Ten Eyck Landscape Architects (TELA), evaluating the success of a project extends beyond quantifiable metrics and measurable outcomes. Ten Eyck defines successful projects as places designed with "soul" – those that people connect to on a deeper, more meaningful level. Soul – the inspiration, feeling, emotion, passion, spirit and energy of place – is that added sense of surprise and delight that brings meaning to a space. When you design a landscape with soul, every detail has a purpose and the use of texture, vegetation, and water form a dialog between beauty and functionality. During her presentation at the Land8x8 Lightning Talks in Austin, TX, Ten Eyck reflected on those projects throughout her career that evoke soul.
From private residences to public parks to university campuses, TELA has a vast portfolio, tied together through a sensitivity to place. Based in Austin, Texas since 2007, and previously in Phoenix, Arizona, their projects respond to local context, celebrate native ecologies, promote water conservation, and utilize local materials to create enriching, high-performance landscapes that address pressing global issues such as drought, climate mitigation, and aging infrastructure. Through place-based landscape architecture, Ten Eyck strives not only to address these complex, locally-specific environmental challenges, but also to create places that connect people with their surroundings, foster human healing, and, of course, evoke soul.
Steele Indian School Park is a 72-acre public park in central Phoenix that leverages the site's somber yet sacred history to create a historically-immersive urban park experience. Formerly the Phoenix Indian School, a boarding school founded in 1891 as part of the federal "assimilation" policy that sought to re-educate and culturally assimilate Native American children, the park design honors the site's Native American history while celebrating its contemporary context. Originally used to suppress their tribal traditions and identities, the site now celebrates the individuality of the Indian identity, educating visitors on the rich history of the region.
Many of the design elements reflect Native American concepts of life, earth, and the universe. The park design includes an extensive network of paths, gardens, amphitheaters, lawns and recreation fields, and a series of interconnected water features that recall Phoenix's history as the 'City of Gardens'. Featuring a sunken spiraling walkway, the 15-acre Entry Garden – made of recycled concrete slabs from the paths on which Native American schoolchildren once walked – serves as an entry monument and modern-day labyrinth meant for contemplation and meditation. Visitors can decompress as they gradually descend, surrounded by the beauty of native desert plants adorning the path, until they meet the central water cistern. Etched into the concrete around the cistern is a Native American poem that explains the design theme of the park – one of several poems inscribed throughout the garden. On a recent visit, Ten Eyck witnessed a Native American family blessing their newborn child in the cistern, a tribute to the project's successful attempt to reclaim the space for Native American celebration and tradition.
Ten Eyck hopes to have the same success at Downtown Austin's Kingsbury Commons, a 12-acre revitalization project that aims to catalyze the redevelopment of one of the city's oldest public parks, Pease Park. Kingsbury Commons will be a new gateway to Pease Park, serving as a welcoming front door to the residents of this rapidly growing city. As the recreational heart and cultural soul of Pease Park, Kingsbury Commons will celebrate the park's rich history and existing natural features, while integrating fresh, new elements to position the park for a sustainable future.
Winding throughout Kingsbury Commons will be a low limestone ribbon wall, winding throughout the entire lower seven-acres of the park at varying heights, acting at times as a wall, seat, step, gateway, and interpretive element. Through community outreach, the design team sought input on the history, environment, and geology of the parkland and then coupled it with input from scientists, historians, and other local experts to create the language for the interpretative ribbon. Throughout the ribbon, text and prints will tell the story of Pease Park, forming personal connections to the significant stories and meanings inherent in the space. By folding this interpretive element into the natural environment, TELA aims to preserve and enhance the naturalistic feel of the park, while instilling a deep community connection that inspires future generations.
—
This video was filmed on June 25, 2019 in Austin, TX as part of the Land8x8 Lightning Talks sponsored by Anova Furnishings.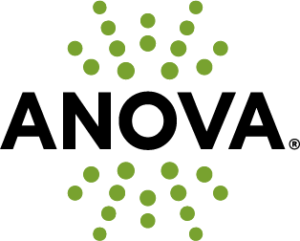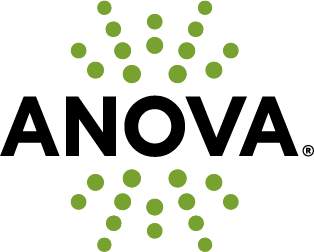 Published in Blog, Cover Story, Featured