From urban farming to forest bathing, there has been a growing desire to connect with the natural world. In an effort to bring nature to urban settings, some landscape architects are turning away from conventional horticultural practices, where plants are organized in orderly rows and treated as separate, distinct clumps, in favor of a freer aesthetic that reflects the wildness of nature and is attuned to ecology. During her presentation at the Land8x8 Lightning Talks in Austin, TX, Jennifer Orr, a founding principal of Studio Balcones, discussed the importance of designing "wild" landscapes in the public realm to help restore ecological diversity in urban settings. Orr advocates for crafting landscapes that work with nature instead of trying to control it. This plant-driven approach for public landscapes aims to reconnect people with larger natural systems.
To achieve the performance goals of today, plants must do a whole lot more than just be ornamental. They must provide wildlife habitat and food, filter stormwater runoff, support biodiversity, enrich soils, cleanse air, reduce the heat island effect, and improve mental health WHILE making spaces more beautiful. Achieving these broader ecological goals requires an understanding of how plants fit together. Naturalistic design takes cues from nature, organizing plants the way nature does, in richly layered, diverse communities. Plants are fit together in ecological combinations and arranged in an intermingled style, bleeding into each other. This plant-rich design approach yields multi-purpose, beautiful landscapes that support biodiversity.
Orr is not the only landscape architect calling for a revolution in planting design. The naturalistic movement originated in the Netherlands over 30 years ago, with famous garden designer Piet Oudolf at the forefront of the movement. More recently, projects like the High Line in New York City and Chicago's Laurie Garden (both designed in collaboration with Piet Oudolf) have brought this type of planting aesthetic to urban environments, launching the public awareness and popularity of naturalistic planting design. Intended to be ever-changing, dynamic, and emotion-laden landscapes, these places make us reconsider the role of landscapes in public spaces.
As described by Tony Spencer in an article on his blog, The New Perennialist, naturalistic plantings are composed of a series of interwoven plant layers together forming a community, abstracting the patterns and relationships found in nature. He writes: "Particular attention is paid to how each plant grows from the roots on down—whether it clumps or runs, and how well it responds to stress and competition. Every detail of a given plant's habit provides a clue into how well it plays with others and what ecological niches it can fill".
Mastering this art requires a deep horticultural knowledge and an understanding of the intricate relationships between plants. Fortunately, as popularity grows, so too have resources and publications to master this design aesthetic, including Nigel Dunnett's Naturalistic Planting Design: The Essential Guide (2019), Claudia West and Thomas Rainer's book Planting in a Post-Wild World: Designing Plant Communities for Resilient Landscapes (2016), and Wild by Design: Strategies for Creating Life-Enhancing Landscapes (2016) by Margie Ruddick.
So, how can we actualize the power of plants to more effectively drive ecological function in our towns and cities? In urban environments, where space is at a premium, Orr suggests "plant stuffing", or planting as many plants in as many spaces as possible, to underscore the importance of plant layering and variety.
This type of "wild" planting design is often perceived as messy or formless, leading to concerns over maintenance. Orr asserts that we should embrace the messiness of nature, while also understanding that there is a right balance to strike in naturalistic planting design. Designs should interpret nature, but also be legible. To achieve this balance, selecting the right plants – plants that are adapted to the soil and climate of a specific site – is key. If done correctly, this planting approach actually requires less labor over time, avoiding the typical maintenance burdens of watering, mulching, spraying, and pruning.
Orr encourages designers to experiment with the naturalistic planting style, see what examples of best practices are out there, and discover the beauty of gardening in a naturalistic style. By harnessing the power of plants, we as landscape architects are able to create resilient, memorable, and vibrant landscapes.
—
This video was filmed on June 25, 2019 in Austin, TX as part of the Land8x8 Lightning Talks sponsored by Anova Furnishings.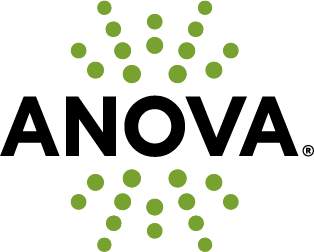 Published in Blog, Cover Story, Featured