The use of tropical hardwood lumber, such as ipe, in construction is damaging the world's ecosystems at an alarming rate. During the Land8x8 Lightning Talks in Austin, Texas, Zac Tolbert, a licensed landscape architect and Business Development Representative at Delta Lumber & Millworks, outlined the detrimental environmental impacts of specifying tropical hardwoods and the sustainable alternatives available. As a call to action, Tolbert urged design professionals to be stewards of nature and lead the building and construction industry to a sustainable future – starting with eliminating the use of tropical hardwoods in their projects.
While wood is considered a renewable resource, standard harvesting practices such as clear-cutting, in which large expanses of forests are cleared, do not allow true renewal of the resource because harvesting outpaces renewal. This practice is resulting in a vast amount of deforestation, the destruction of valuable habitat, and the displacement of indigenous peoples. A 2014 Greenpeace investigation of logging in the Amazon rainforest determined that the Amazon is disappearing at an alarming rate of one acre per second, resulting in an 18% loss in the last 30 years. The study also estimated that in Pará, one of Brazil's main logging regions, 78 percent of hardwood lumber is harvested illegally.
Tropical hardwoods are so durable and decay-resistant that they appear to be the ideal material, yet the environmental impacts of using such hardwoods – even those certified by the Forest Stewardship Council – are well-documented, threatening the most critical ecosystems of our planet. Tropical hardwoods are sourced from highly sensitive regions and often retrieved through rainforest deforestation or illegal logging practices. Furthermore, despite seemingly desirable hardness, their slow-growing nature (growing merely 0.5-0.7 CM in DBH per year for a 100 year maturity rate) and narrow form makes them a poor timber species, while their susceptibility to significant movement and shrinkage are a major liability concern. Due to this, harvesting ipe is highly wasteful, with an estimated 85% of ipe timber wasted during logging. Tolbert estimates that just a 150 square foot ipe wood deck with 8-foot long boards results in 2.5 acres of rainforest destruction.
Tolbert's message is clear: stop trading in rainforest for luxury. Fortunately, alternatives do exist – and their durability and resistance to decay outperform that of tropical hardwoods. In the last decade, we've seen a significant improvement in wood modification technologies come to the U.S. market. These technologies use physical, biological, or chemical processes to produce property improvements in softwoods and U.S. hardwoods. If you want the strength of tropical hardwoods without enabling further tropical forest degradation, modified wood is the perfect alternative.
Thermal Modification
Thermal modification uses heat to remove organic compounds from the wood cells, so it will not absorb water, expand, contract, or provide nourishment for insects or fungi. The high heat produces a naturally durable wood that is permanently resistant to water, insects, and decay. Because the wood is not absorbing chemicals to be treated, but rather removing moisture, the wood is lightweight. Thermally modified lumber is also more dimensionally stable because it is less susceptible to cupping and warping. The wood has increased heat resistance and weather resistance as well. When properly maintained, it will not chip, rot, or warp over the years. Many products offered in this category are rated for 20 or 25 years of exterior use. Thermory, a thermally-modified wood manufacturer, believes that they can be part of the solution to illegal logging and rapid climate change by offering an alternative to rainforest wood with better performance.
Polymerized
Kebonized lumber is impregnated with extracts from plant biobase and cured to polymerize the wood at the molecular level, which reduces shrinking and swelling by nearly 50% while significantly increasing its density. Developed in Norway, Kebony is the main manufacturer of polymerized lumber, using a patented process to enhance the properties of sustainably harvested softwood, giving Kebony premium hardwood characteristics while remaining environmentally friendly and sustainable. Kebony wood also provides a high level of safety as the wood does not splinter and contains no toxins or chemicals, while maintaining a rich brown color throughout that naturally patinas over time. With a 30-year warranty, Kebony is a beautiful alternative to traditional tropical hardwoods.
Acetylated Wood
Acetylation is subjecting a softwood to a vinegar, which turns it into a hardwood by preventing the cells in the wood from being able to absorb water. Treated in the Netherlands, Accoya is the main acetylated wood supplier to the United States. Accoya timber has been modified by a process called acetylation, which increases its durability while enabling it to resist rot and stay strong. The acetylation process uses acetic anhydride and heat to modify wood's composition, reducing the wood's ability to absorb water and rending the wood more dimensionally stable and durable. Made using fast growing, sustainably forested radiata pine, Accoya is a non-toxic, biodegradable product that is 100% recyclable. With a 50 year above ground warranty and a 25 year warranty in ground or freshwater, Accoya provides long-lasting guarantee.
Wood modification technologies have made a historical shift in the availability of products that can outperform tropical hardwoods while causing no harm to the environment in the process. As landscape architects and specifiers of wood decking and site furnishing, Tolbert reminds us to be conscious in our product selection. Together, we can control the demand of illegally harvested, unsustainable woods by eliminating the use of them in our designs.
—
This video was filmed on June 25, 2019 in Austin, TX as part of the Land8x8 Lightning Talks sponsored by Anova Furnishings.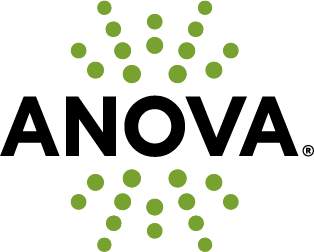 Published in Blog, Cover Story, Featured