During the Land8x8 Lightning Talks in Seattle, Julie Parrett began her presentation by asking the audience to consider our city's public urban space – who owns it, how is it used, and is it accessible or closed off? We often think of public space as the parks, plazas, and civic centers of the city, but schools, libraries, roadways, and utility infrastructure are all part of the public realm. In the case of Seattle, as with many cities, these public spaces are often single-use spaces managed by various different entities and utilized for a specific need of the organization, such as efficient transportation, recreational space, or stormwater management. "This approach leads us to a public urban fabric which is a patchwork of segregated, single-function spaces and facilities," Parrett states. What if we could overlay these functions and better leverage the potential of these spaces to make our city more livable as it rapidly grows denser?
As Senior Lecturer at UW College of Built Environments, Parrett asked her students of the Spring 2017 McKinley Futures Studio to consider how this approach – a multi-functional public realm – could change cities. Different from traditional studios, The McKinley Futures Studio challenges students to address the larger problems facing society and opens students minds to the larger implications design can have. The Spring 2017 studio, Restructuring for the Future City, asked students to re-envision the role of the public realm. Parrett prompts: "What if instead, we leverage public space and resources by restructuring urban public spaces as an innovative, flexible, and a multi-functional system which operates across multiple scales, maximized not for a single department's mission, but for a comprehensive city mission of serving and bettering life for all citizens?"
Student design visions created a multi-functional public realm to address topics ranging from transportation and mobility, energy production, stormwater and waste infrastructure, social justice, and resiliency. The students work typically followed one of two approaches: claiming new land for public space by decentralizing and hybridizing an existing centralized system or infrastructure, or reconfiguring land uses and the idea of public space as a framework to create the desired future city. During her presentation, Parrett elaborated on three of the student projects: "A Self Generating City", "Intrinsic Terrains", and "Seeding Civic Fiber".
The first project, "A Self Generating City", uses de-centralized solar, wind, hydro, and human-generated energy to optimize Seattle's energy independence. The project team defined a self-reliant, decentralized system of energy production, which leverages the cities energy-producing potential to create new opportunities for public recreation, infrastructure, and civic engagement. The project explores the potential for hybridizing energy production and an enhanced public realm in three conditions: offshore, ridge lines and steep slopes, and level ground.
The second project, "Intrinsic Terrains", proposes a paradigm shift from a strategy of technology-driven development towards an approach that prioritizes lived experience as the driver for a resilient and adaptable urban fabric. "Intrinsic Terrains" envisions a city that promotes exchange, generosity, and interaction through collective stewardship of place. The team identified the lands most vulnerable to environmental hazards, as well as lands critical for environmental and human health, and re-assigns them to the public realm so that the public share both resources and risks.
In "Seeding Civic Fiber", the team crafts an approach that accommodates density and growth while leveraging public right-of-ways as a resource that extends beyond transportation. Single-family zoned parcels are reclassified to encourage multi-family development, including intensified development through the addition of backyard cottages and accessory dwelling units to increase density. These spaces previously utilized for private open spaces, such as residential backyards, are maximized for housing, forcing streets to now fulfill the need for open space. The students mapped the existing right-of-ways in Seattle and re-thought the use of these spaces. Roughly 50% were allocated towards the movement of people through the city, while the remaining 50% were re-invented to accommodate diverse wants and needs of the city, from habitat creation to recreational space.
So, how might we reconsider public urban space and tap into it's ability to be a hybridized system that can adapt and respond to changing conditions while empowering all of its citizens? It may be time to re-envision the role that the public realm has on the future of our cities.
—
This video was filmed on June 7, 2018 in Seattle, WA as part of the Land8x8 Lightning Talks sponsored by Anova Furnishings.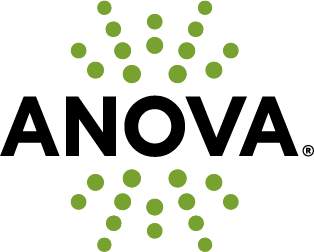 Published in Blog, Cover Story, Featured