The research is clear: Spending time outdoors, especially in green, natural settings, is good for our health. A growing body of research is demonstrating the positive measurable effects spending time in nature has on our well-being – from reducing mental distress, increasing physical activity, and extending our life span. In fact, spending time outside is so vital that doctors around the world have begun prescribing time in nature as a way of improving their patients' health. Unfortunately, natural settings are not readily accessible to everyone, and the quality of our outdoor environments are not always conducive to human well-being. Understanding that how we shape our environment impacts our health, Stephen Cook, Principal at the Planning and Landscape Architecture firm Hitchcock Design Group, is striving to improve human health through the design of the built environment. During the Land8x8 Lightning Talks in Houston, TX, Cook shared specific project examples of the health benefits landscape architecture projects can provide, and the important role designers play in the improvement of human health.
Despite the many benefits nature provides for human health and well-being, we spend very little time each day outdoors. The average American spends 93% of his or her time indoors, according to a study sponsored by the Environmental Protection Agency.  Furthermore, due to the poor quality of our outdoor environments, the time we do spend outdoors may actually be harmful to our health – especially in urban environments where pollution, noise, over-stimulation, and other city-stressors are high. A shortage of green spaces and a technology-centric culture has further disconnected us from nature. What design strategies can be deployed to create more healthy outdoor environments, and how can we captivate an audience when they are outdoors – taking them away from their screen to gain the full benefits of their time in nature?
Healthy, quality outdoor spaces encourage social connectedness, safety, physical activity, and sensory stimulation. Well-lit, tree-lined sidewalks enable safe and convenient physical activity, while well-designed parks and plazas create inviting spaces for social gatherings or quiet relief. Through his career as a landscape architect, Cook has worked on a variety of projects that promote wellness through sensory integration, connectivity to nature, and physical engagement. His work spans from therapeutic gardens at healthcare facilities, to community playgrounds that interweave play and education.
The Lynn and Jerry Flaherty Family Respite Garden at the Children's Hospital of Illinois was designed as a "journey through the woods", bringing the serenity of nature to the rooftop garden. Featuring natural materials and lush plantings, shade structures the mimic the canopy of a forest, and a small water feature, the space provides a place of respite for staff and families while offering patients attractive views from their rooms. Bison's Bluff, a playground in Schaumburg, Illinois, extends learning to the outdoors, using play to educate children of all ages about nature. The nature-based playscape immerses children in an ecosystem that includes native grasses, woodland trees, a stream and a pond. As the children explore these ecosystems, they are able to relieve stress, develop cognitive skills, and grow their appreciation for nature.
These examples Cook shares show that thoughtfully designed outdoor spaces can enhance the positive health benefits provided by being outdoors, renewing us both physically and mentally. So, take a walk outside, disconnect from technology, and breathe in the benefits of being outdoors. Your body and mind will thank you for it.
—
This video was filmed on June 26, 2019 in Houston, TX as part of the Land8x8 Lightning Talks sponsored by Anova Furnishings.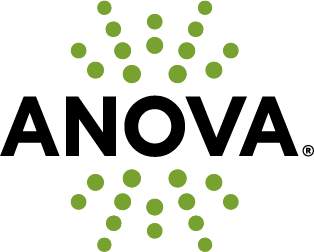 Published in Blog, Cover Story, Featured