The United Nations projects that the world's population will be 9.8 billion by 2050, with roughly two-thirds of those people living in urban areas. To feed these nearly 10 billion mouths, it is estimated that farmers will have to produce 70% more food by 2050. However, large-scale farming is rapidly diminishing, and most available farmland has suffered from years of poor practices that led to soil erosion. This, coupled with issues of drought and rising transportation costs, has led some to believe that the future of farming might just be in the city – and indoors.
During the Land8x8 Lightning Talks, Michael Grove, Principal at Sasaki, an international planning and design firm, asserted that "…productive landscapes must play a critical role in our cities." Michael revealed how his firm is experimenting with new forms of farming in cities across the world. With agriculture and urban development being the two largest systems impacting the landscape, it is clear, Michael states, that landscape architects should take notice.
Vertical farming, a practice that Michael highlights, involves stacking plants on shelves, instead of laying them out horizontally across large plots of land. The goal of this practice isn't just to save space. It's to bring fresh food to remote places previously unsuitable for growing plants, find an economical way of producing food, and reduce the environmental impact of getting that food to the consumer. Vertical farming prevents groundwater pollution, reduces CO2 emissions from delivery trucks, and lessens soil erosion. It also requires only a fraction of the acreage and water —anywhere from 90 to 97 percent less—than traditional farms do. With vertical farming, Michael says, "Architects have begun to ask the question of how cities can contribute to food production."
"Vertical farms are an opportunity to leapfrog to the next generation of how cities source their food." – Michael Grove
Although still experimental, many entrepreneurs and innovators around the world have successfully converted this concept into reality. For example, Freight Farms, headquartered in Boston, transforms old shipping containers into productive farms and is already a mainstay on many college campuses around the country. And San Francisco vertical farming startup Plenty, just received $26 million in funding from investors such as Bezos Expeditions and Innovation Endeavors.
Expanding on his own work, Michael shared how the Sunqiao urban farm project in Shanghai, China will implement innovative ideas to provide food for the growing population. The Sunqiao urban farm will supply much of the city's leafy greens locally, year-round, and at an economically viable scale – all through vertical farming. This system will not only increase production yields by 40 to 100-times, it will also act as a living laboratory for residents to learn about how their food is grown.
Michael urges landscape architects to integrate productive landscapes into urban centers – creating designs that will change how cities source their food. In doing so, we may be able to feed a growing population that is also hungry for fresh, locally sourced, environmentally conscious food.
—
This video was filmed on September 28th, 2017 at ASLA's Center for Landscape Architecture in Washington, DC as part of the Land8x8 Lightning Talks sponsored by Anova Furnishings.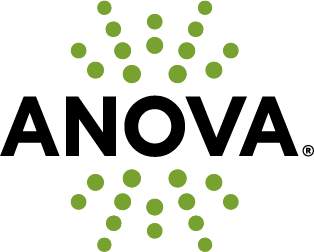 Published in Blog, Cover Story, Featured