Bamboo, one of the fastest-growing plants in the world, has gained its cultural and economic significance in Southeast Asia not only due to its speedy growth, but also thanks to its marvelous strength, which allows it to be often used as building material instead of steel. This peculiar monocot plant is also a popular ingredient in Asian cuisine and can be used to create fine, long-lasting furniture and other diverse structures. And bamboo was also the centerpiece of an international festival initiated this year in Lombok, Indonesia, in the hope of making it an annual event.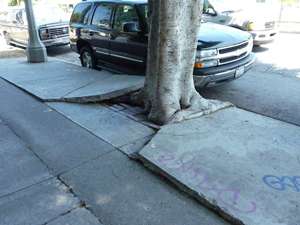 Image credit: www.budipradono.com
Lombok Bambu Festival
Through the slogan We Care Bamboo, the Indonesian Institute of Architects-West Nusatenggara Region introduced LIBAF — the Lombok International Bamboo Architecture Festival — with the aim of highlighting the significance of bamboo, which according to the architects is "almost forgotten in its potential as a local Indonesian material in architectural and structural works". The event was held Dec. 1-8, 2013, in cooperation with organizations such as Budi Pradono Architects and the Ministry of Tourism and Creative Economy in Lombok Island, Indonesia. The festival at Senggigi Beach Lombok was attended by more than 300 participants, including architects, architecture students, and artists from all around the world. It included workshops and seminars on the planting of bamboo and on themes such as Re-Designing the World with Bamboo, as well as a Bamboo Architecture Artwork Installation.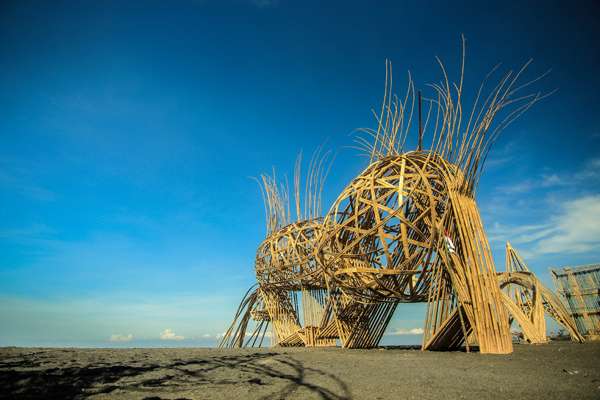 Image credit: www.budipradono.com
Image credit: www.budipradono.com
The latter is an exhibition of about 20 architectural displays with bamboo as the primary material used. The displayed structures were selected prior to the event from hundreds of designs that were submitted. The installations will remain on exhibit until March 2014, then will be donated to a bamboo park that will be intended to become a main attraction in the area.
Image credit: www.budipradono.com The Art Installations Each architectural bamboo work was designed by a different person from a distinct country, each with a unique message. Below are links to some of the most impressive features on display at the bamboo architecture festival: Kendi Maling, designed by Indonesian Wiralee Adiputra, is a sculpture that imitates the shape of a traditional jar from Lombok that holds the same name. Through this design, the artist aimed to introduce the traditional Lombok culture to an international audience. Bamboo Shadow Box, by French architect Marine Lacroix, was designed to let the people of Lombok use it as their own shadow theater and perform arts and express themselves.
Tamed Wave
was designed by Russian interior architect and designer Elena Goray. "I want to make some kind of freezing moments of the wave. When people will be inside of the installation they will represent the movement of a surfer, " Goray said.
Twisted Ballet, 
designed by Indonesian Rahman Wibisono, represents the flexible movements of a ballerina and the twists caused by the beautiful dresses turning in circles. Talking about their project
Chair Revolution,
a structure made up entirely of bamboo chairs, Spanish design team FPC Arquitectura stated that this installation was meant to recreate in a conceptual way some of the claims or demands of society, encouraging introspection of urban and architectural space. The winning piece —
Artwork,
by Indonesian artist Soklo — is defined by the artist himself as a statement that bamboo is a philosophy and that in his imagination, "bamboo is beautiful, just like a flower".
Final thoughts
Festivals such as LIBAF create a positive impact by providing local communities that are not popular globally with the opportunity to shine through a unique element of their culture. But building on the words of one of the event's participants that "this is not just about physical installations, it is more than that," it can be said that there is an even more powerful effect at hand here:  Designers coming from all around the world to exhibit their structures create exchange and interaction not only among each other, but with the public sphere as well.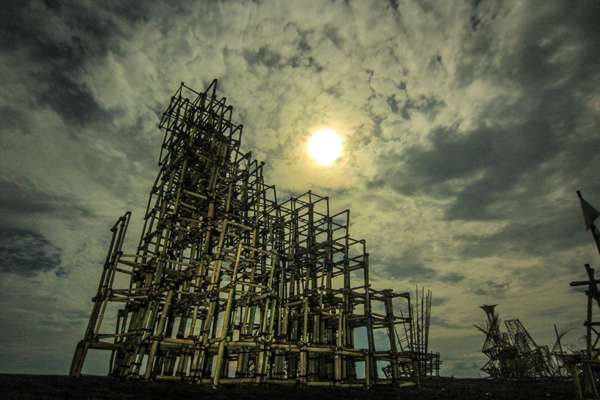 Image credit: www.budipradono.com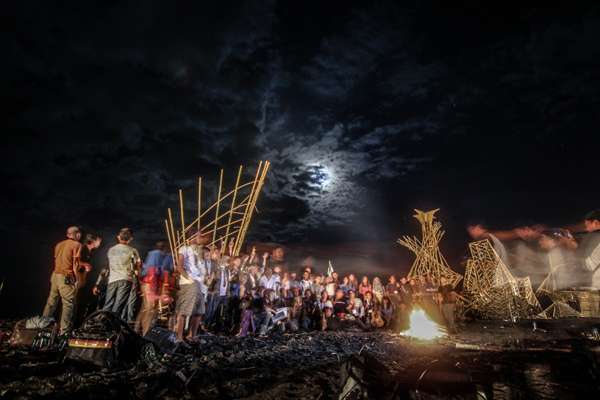 Image credit: www.budipradono.com For further information see also: www.budipradono.com www.lombokbambufestival.com Article written by Dalia Zein
Published in Blog