2020 has changed our lives in many ways, deeply impacting the way we view and use our homes. As we move into 2021, which kicks off the 'Decade of the Home', people are rethinking where they live, how they use their space, what entertaining looks like, and more. While we hope to be traveling, eating out and returning to our normal lives, one silver lining from 2020 may be the appreciation for home, family, and a less scheduled life.
We spoke with our Tilly design team about the popular requests from 2020 to help predict landscape trends for 2021. Read below and see if you agree!
1. Outdoors as an Extension of the Indoors
Creating a comfortable outdoor living space that is an extension of your indoors will continue to be popular with 2021 home renovations, and not just in the warmer climates. Designing so that there is a natural flow between the indoors and outdoors with features such as large sliding or folding glass doors allow for the option to let the outside in and vice versa. Drop down screens on the porch to help with mosquitos, outdoor heating lamps, outdoor fire places that create warmth and cozy couches will extend your relaxation into the cooler months more than ever before.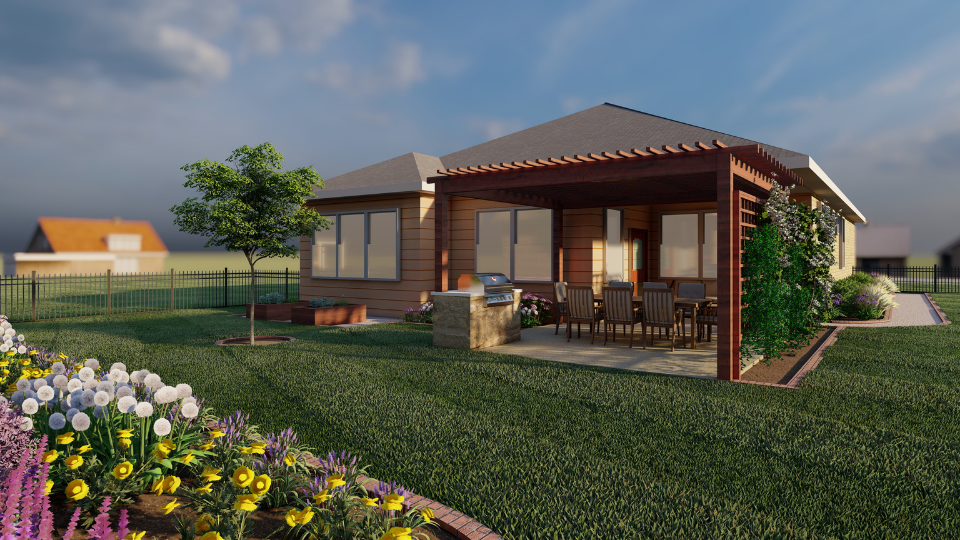 2. Grow It, Eat It!
Veggies, fruit and herb gardens will continue to be in high demand. With lessons learned from impromptu Covid-gardens last year, this year these spaces will be better thought out and gardeners will be more prepared. Raised garden beds and potted herbs will continue to trend.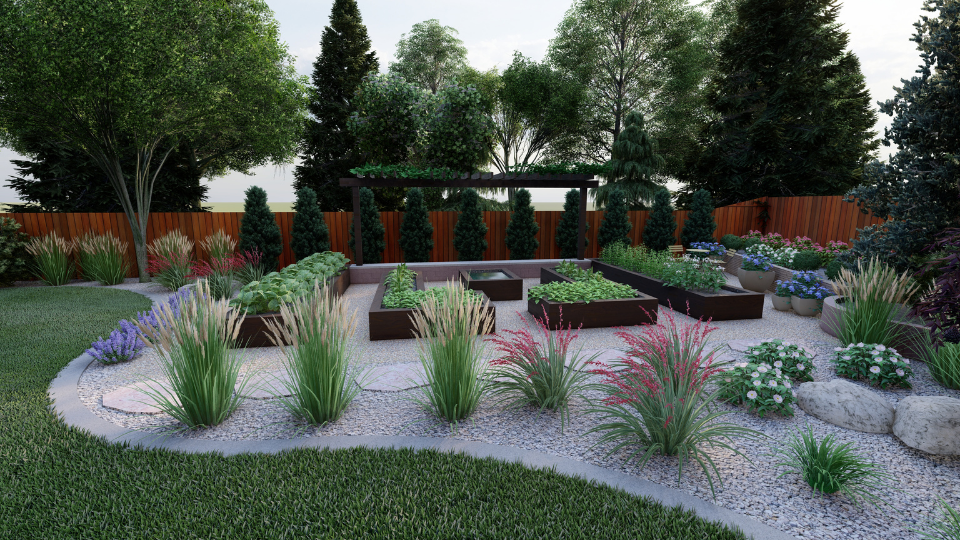 3. Wild Child, Unleash the Fresh Air
Gone are the days of simple playground structures being the talk of the block. Next year there will continue to be a focus on getting more creative with your outdoor space. Zip lines, climbing walls, ninja warrior courses, and monkey bars set between trees will keep children busy and active. Parents will continue to look to incorporate more environmental and natural play elements into the yard to encourage investigation of the local natural environment.
4. Social Front Yards
In an effort to maximize your property and feel more connected to neighbors, social front yards will continue to be a priority. Move over hedges, and move in bistro seating and chairs to watch the neighbors pass you by!
5. Eclectic Style, the Imperfect is Perfect
There will be less of a focus on perfectly planned spaces and it will be more about embracing a natural garden, unkept, not perfect, but still beautiful.
6. Naturally Native
Continuing with the eclectic trend, there will also be a concentration on choosing native plants, which is a great way to maintain a thriving garden. Native plants are proven to do well in your area, they've stood the test of time, met all the pests and problems and understand the elements of your region. Focusing on native is good for the environment and good for your wallet. On that front, we've also seen a lot of requests for pollinator friendly flowers, which will continue in 2021.

7. Framed Seasonal Views
Homeowners will take into consideration the views from the interior and how to best maximize the planting scheme to create a picturesque scene, with the window acting as a frame. We are home more so having a beautiful focal point and a strong mix of evergreens, perennials, and ornamental grasses that provide seasonal interest and green all year is a must. No one wants to look at only leafless trees when on their conference calls!
8. Reach for the Stars, Vertical Gardens
Like a statement wall or a piece of art, vertical outdoor gardens add a great visual element to a space. This can be pre-bought or DYI'd for those who choose to embrace a more adventurous approach. This is an especially great trend for very small spaces and can add visual interest, character and a lasting impact.
9. Light It Up!
As entertaining indoors is not as frequent, focusing on beautiful outdoor lighting to take advantage of your space for longer into the evening will be a priority. That way when the sun sets at 4:30, the evening isn't completely over!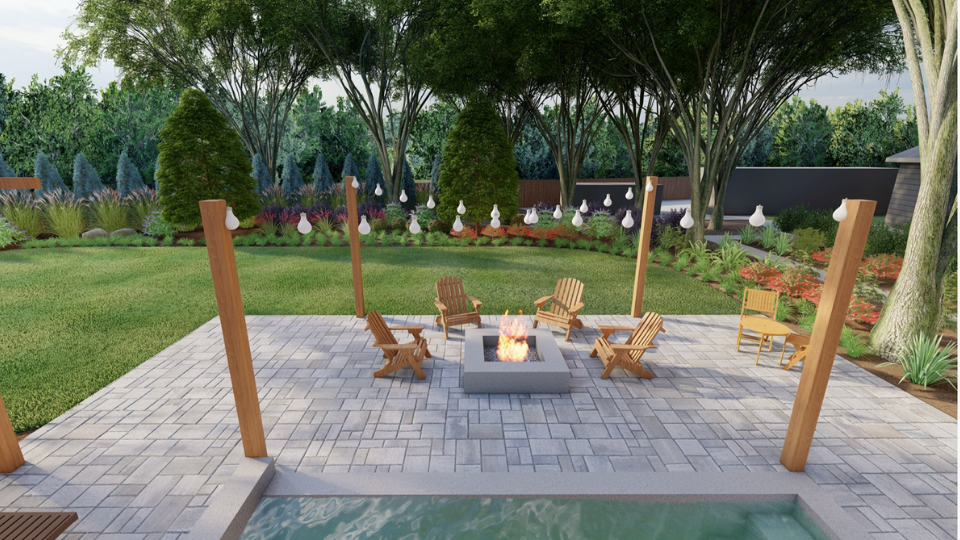 10. Gardening as a Hobby / Yard Work as a Hobby
Research shows that gardening can be therapeutic. While homeowners still want low maintenance yards, they are willing to take on more of the upkeep themselves than before. Getting outdoors and keeping the family busy by working in the yard is a great activity and gives a sense of accomplishment. Homeowners will be looking for projects, such as incorporating spring or summer bulbs this year!
11. Privacy
Having your 'own' space with privacy will continue to be important as we are home more. Getting creative with this privacy will also be a priority – a trellis wall with hanging vines instead of a row of predictable evergreens, and more!
Tilly, the affordable online landscape design company is currently hiring talented designers. If you are interested in a full time or contractor/part time position, please apply at this link, https://smrtr.io/4VHRD.
Published in Blog, Cover Story, Featured