At a time when environmental crises are becoming more prevalent and the health industries are acknowledging the critical role the environment plays on human health, designers are stepping up to explore how landscape architectural interventions can address health issues. The profession of landscape architecture is poised to tackle the issues of both human and environmental health, states Jorge "Coco" Alarcon of Peru at Land8x8 Lightning Talks. Promoting health in the fields of architecture and landscape architecture, Coco shared how he has leveraged his design background to improve the health of impoverished communities.
Holding a Master's of Landscape Architecture degree and working for the University of Washington, Coco's research focuses on the relationships between green spaces and vector-borne diseases. As co-founder of the Informal Urban Communities Initiative (IUCI) – a design activism, research, and education program based in Peru – Coco has had the opportunity to design and implement several projects in neglected communities within Peru. During his presentation, Coco touched on four projects that he has been working on in Peru, all of which highlight the importance of a community-participatory approach, and bridges the divide between research and intervention, and landscape architecture and health. Coco also monitors and evaluates all of his projects to understand how landscape architectural interventions can impact human and ecological health – including addressing water quality, vector-borne disease, nutrition, and mental health and well-being.
The first project he shared, titled, "Gardens, Green Spaces, Health and Wellbeing," took place in Lomas de Zapallal, a poor community near Lima, Peru suffering from the afflictions of food and water insecurity, the lack of green and recreational spaces, and poor mental health and well-being. By partnering with the community and hosting several community meetings, Coco and his interdisciplinary colleagues determined three solutions to address these issues: building household gardens, creating a community park, and providing a sustainable water source. IUCI helped the community build fifty domestic gardens to provide extra food and relaxation space around individual's homes, create a sustainable water supply by construction six fog harvesting systems, and build a community park that provides public farming land, stores enough water to irrigate the land, and allows for active recreation. These interventions have shown to improve access to food and water, improve quality of life, and decrease stress for the community.
The second project, "Residential Gardens as a Health Strategy in Impoverished Communities in Developing Countries," focused on improving housing conditions in order to mitigate health problems. Iquitos, a Peruvian city in the Amazon rainforest, suffers from health problems that include tuberculosis, malnutrition, and infectious diseases related to poverty and mosquitos. Working with health professionals, Coco's team recommended renovating the backyards of homes to mitigate these health problems. These renovations allowed the backyards to provide an additional food source, manage water more efficiently, and improve maintenance, reducing mosquito exposure. The third project, "Exploring Relationships Between Vector-Borne Diseases and Landscape Architecture," is a research-based project. Aedes mosquitoes – indigenous to tropical and subtropical and climates – spread life-threatening diseases including dengue, Zika, and yellow fever. Using landscape architectural theory and approaches to study these vector-borne diseases, Coco's team defined the role that landscape architects have on Aedes mosquitoes and how to make the landscape more resilient to vector-borne diseases. Through extensive research, interviews, and field visits, Coco and his team created a checklist for designers to utilize in the field to both identify if a site is at risk and instruct designers on how to control mosquitoes.
The final project he shared, "Impact of Landscape Architecture Technologies on Human and Ecological Health," is also based in Iquitos. Claverito, one of several informal flooding communities, is largely a neglected space where land pollution, the lack of clean water and sanitation, and poverty have created many health problems. By talking with the community and explaining how the expertise of landscape architects could align with some of the community's needs, they were able to work together to develop design solutions. Coco and his team assisted in the removal of six tons of trash from the community and redesigned the main entryway to create a welcoming and safe environment for residents to be proud of. Once a heaping mound of trash with an informal staircase entering the community, Coco's team built stairs and gardens that infiltrate and clean runoff from the city above, replacing trash with thousands of medicinal and edible plants. They also worked with the community to design and construct thirty floating gardens, providing residents with a place to grow their own plants and beautify their surroundings.
"Landscape architects are now leading activism, research, and science across fields, opening a new scope of practice that is going to be critical in the future — landscape architects as global health leaders." – Coco Alarcon
Coco's work extends beyond landscape architectural interventions; they include improving mental and physical health, nutrition, biodiversity, and reducing vector-borne diseases. As he works to gather evidence for green space design, develop prototypes to be easily implemented, and define a set of tools and protocols for the evaluation of impacts that green spaces have on health, Coco encourages landscape architects to push beyond the typical boundaries of the design profession. Coco stresses that the role of landscape architecture extends beyond design and is working to build the capacity of designers to work efficiently with poor urban communities.
—
This video was filmed on September 28th, 2017 at ASLA's Center for Landscape Architecture in Washington, DC as part of the Land8x8 Lightning Talks sponsored by Anova Furnishings.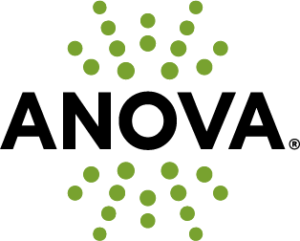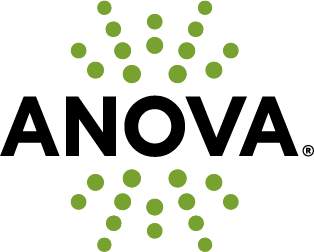 Published in Blog, Featured